Queen Margrethe Ii Of Denmark Said That Her Son's Children Can No Longer Be Called Princes And Princesses. Read The Statement From The Danish Royal House.
The Size Of The Danish Royal House Has Been Cut Down.
Four Of Queen Margrethe Ii's Eight Grandchildren Lost Their Titles After She Took Away Their Titles. Now, Prince Joachim's Kids, Nikolai, 23, Felix, 20, Henrik, 13, And Athena, 10, Can't Be Called Princes And Princesses Or His And Her Royal Highness.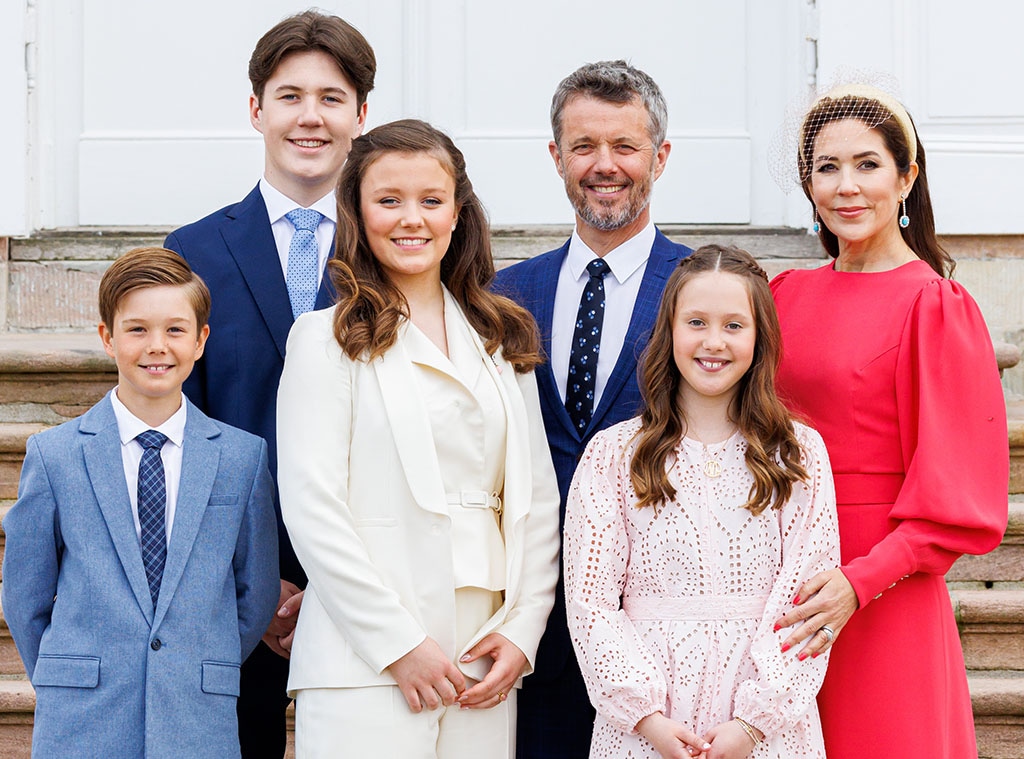 "With Her Decision," Began A Sept. 28 Statement From The Danish Royal House, "Her Majesty The Queen Wants To Set Up The Conditions For The Four Grandchildren To Have A Lot More Control Over Their Own Lives,
Without Being Limited By The Special Considerations And Duties That Come With Being Part Of The Royal House Of Denmark As An Institution."
They Will Be Called His Excellency Count Of Monpezat Or Her Excellency Countess Of Monpezat Starting In January 2023. But They Are Still Seventh, Eighth, Ninth, And Tenth In Line For The Throne.
"The Queen's Decision Is Similar To Changes That Other Royal Houses Have Made In Different Ways Over The Past Few Years," The Statement Said.
But Right Now, Only Joachim's Children Are Affected By The Decision. (He Shares Nikolai And Felix With His Ex-Wife Alexandra, Countess Of Frederiksborg, And Henrik And Athena With His Wife Princess Marie.)
The Titles Of Crown Prince Frederik's Children, Prince Christian, Who Is 16, Princess Isabella, Who Is 15, And The Twins Prince Vincent And Princess Josephine, Who Are 11, Will Stay The Same. After All, Their Father Is Next In Line To Be King.
Unfortunately, Not Everyone Is Happy With The News. Alexandra Told The Danish Newspaper B.T., "The Decision Has Left Us All Confused." "We're All Confused About What To Do. We Are Upset And Shocked.
This Seems To Come Out Of Nowhere. The Kids Feel Like They Don't Belong. They Don't Know Why Their Identities Are Being Taken Away."